Memia newsletter 2020.02
Aotearoa in space // Autonomous hydrofoil ships // Law as code // Crypto sneakers // Milk and water
Hi / Kia ora,
Welcome to the regular Memia eclectic roundup of what's happening in tech and innovation in [our corner of] the world by me, Ben Reid. Thanks to everyone who got in touch after the last issue and provided feedback / suggested links. If you enjoy these newsletters, please do share using the button below.
Aotearoa in space
At the end of last year, MIT Technology Review posted an article: There has never been a better time to start a small space agency. 13 countries - including Australia and New Zealand - have launched their own space agencies in the last 10 years to participate in the growing space economy. (Others include South Africa, UAE and most recently Portugal, which is opening a new spaceport in the Azores).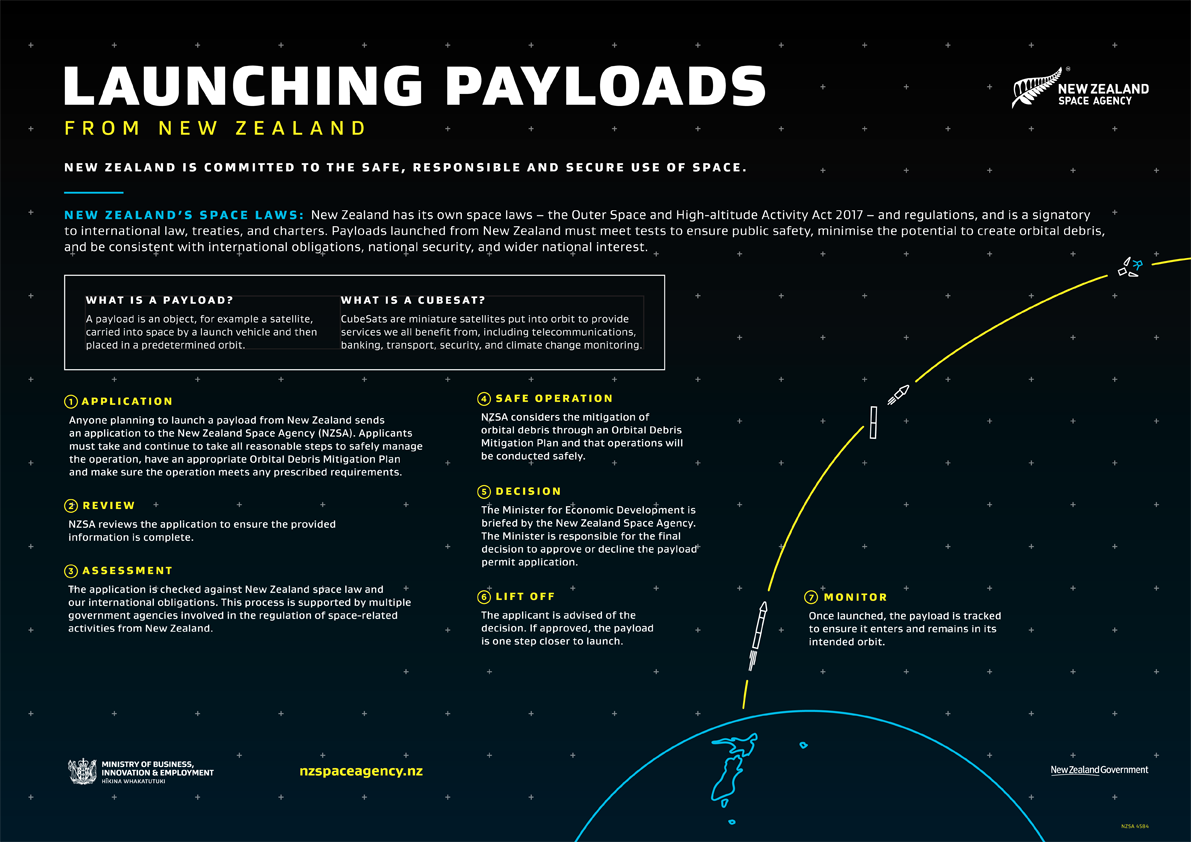 Launching Payloads from New Zealand Infographic - Credit: New Zealand Space Agency
The New Zealand Space Agency (…no Te Reo name so far...) was established rapidly in 2016, largely in response to Kiwi entrepreneur Peter Beck needing to establish a launch site for his mainly US-funded satellite launching business Rocketlab. Since then the company has launched 47 LEO (Low Earth Orbit - below 2000km altitude) satellites - and counting - from its launch pad on the Mahia Peninsula, and is now planning to deliver payloads to the moon with its extended range Photon rockets.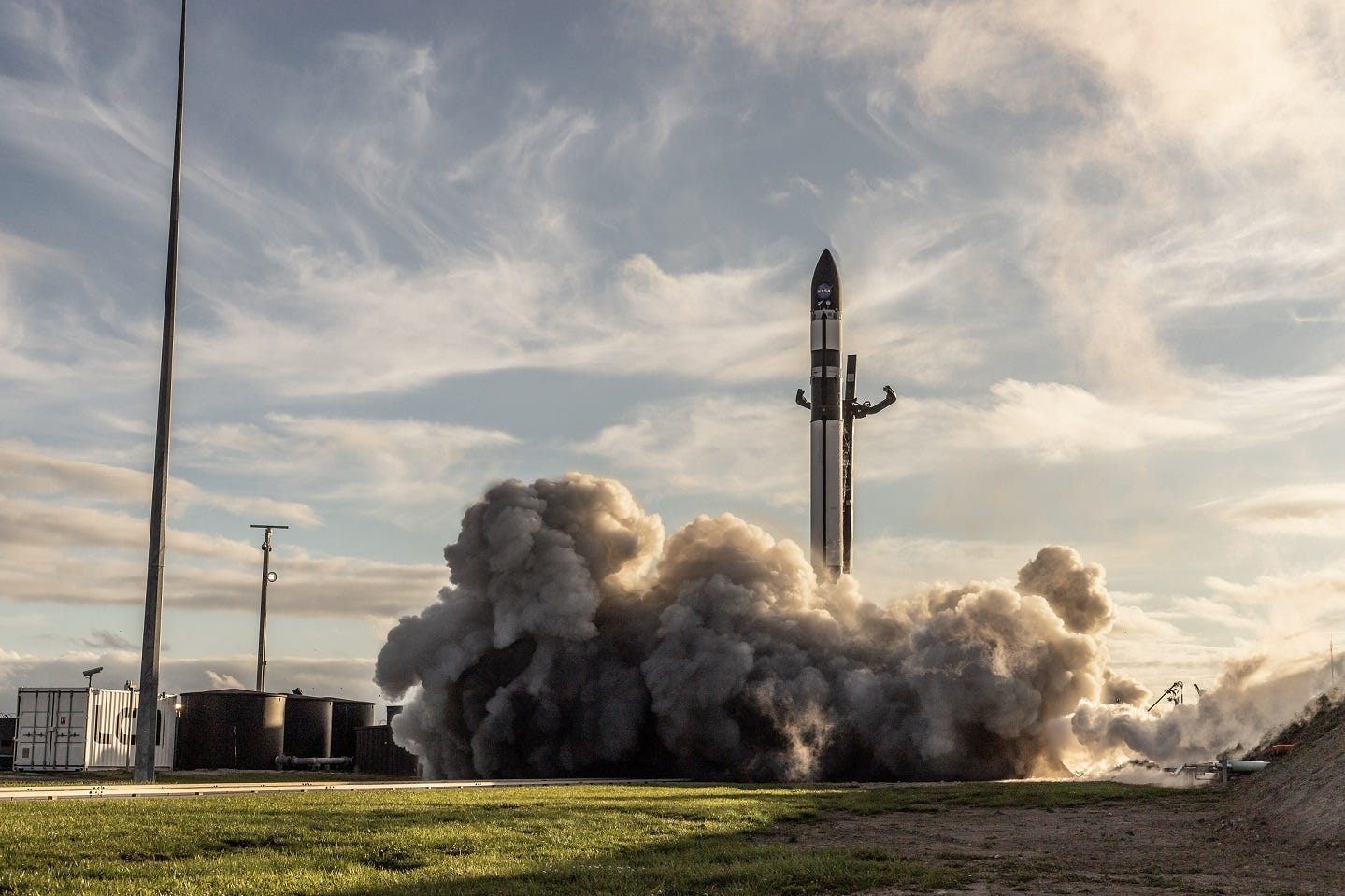 Rocketlab ELaNa-19 lift off from Launch Complex 1 (Mahia Peninsula) - Photo Credit Photo Credit Kieran Fanning and Sam Toms
The NZSA has so far issued 57 Payload Launch Permits to organisations from 12 countries around the world - and also high altitude permits including one to the University of Canterbury Aerospace Club to attempt to break the world amateur altitude record by reaching an altitude of 120km! Also, recently Dawn Aerospace, a Christchurch / Netherlands company with support from the European Space Agency, signed an agreement to test their reusable space plane from Oamaru.
Delivering payloads into LEO is clearly already an established business in Aotearoa. There are also plenty of potential opportunities about to open up between LEO and L5…and if scientists can turn moon dust into oxygen then a colony on Luna may not be far away either.
Christchurch recently launched an aerospace "supernode" strategic plan - aiming to significantly grow the number of aerospace sector firms operating out of Canterbury. To achieve the bold vision of the plan, significant local investment and anchor inward investment by global aerospace firms will be needed...watching this space closely.
In summary: leaving aside the spectacular (and much-hyped) achievements of Elon Musk's SpaceX — now aiming to take two astronauts to the International Space Station by the middle of 2020 — Aotearoa has a small but fast growing space sector and is ahead of the international pack on execution. Who'd have imagined that 5 years ago?
(For a deeper research report on Aotearoa's space sector, get in touch for more details.)
Autonomous hydrofoils and the future of shipping
America's Cup holders Emirates Team New Zealand - preparing to defend their trophy on home ground in Auckland, March 2021 - have released some stunning videos of their new single-hulled boat in action, foiling right out of the water in Waitemata Harbour. Check out this "AC75 Te Aihe flyover":
The revolutionary technology behind the boat's design is explained here. Truly amazing technology and engineering, there's never been a boat like it before.
Meanwhile out on the same harbour…
A kiwi startup with investors including K1W1, Tuhua Fund and Blackbird Ventures is taking the same hydrofoil design capabilities and applying it to ocean freight: Freightfish aims to provide high speed ocean carriers able to carry up to 60,000kg per load. (One assumes that these new ships will be carbon neutral as well?) Check out their scaled down prototype in action recently, getting up to speeds of 25 knots in recent trials:
(…and if you think that is exciting, Freightfish are hiring.)
Combining this hydrofoil technology with autonomous ships currently under development, together with a review of regulatory changes required to allow autonomous craft - it's clear that the whole global shipping industry could be transformed beyond recognition within 20 years or so. 
The big question here is what are the comparative advantages of keeping gigantic (autonomous) container ships and hub ports (eg hub and spoke model) vs. completely autonomous shipping containers (point-to-point model)? What are the key constraining factors long term - energy consumption, land prices, onshore infrastructure, labour availability and cost...? This could be a fundamental disruption for the worldwide shipping business… — has anyone come across an analysis yet?
Legislation as code
The difficulty with legislation is that it is not written in a language that modern digital devices and software can understand. (Indeed, our written laws are dense, often obscure and even trained lawyers struggle to comprehend them at times!). This ambiguity can lead to higher costs and massive inefficiencies of compliance.
In Australia, the federal scientific research agency CSIRO has suggested that all legislation should be published in machine-readable code ($paywall) as well as human-readable language. This follows other international government initiatives including New Zealand's Better rules - better outcomes and Denmark's Digital-ready legislation. The argument is that doing this will increase adoption of new Regtech solutions, improving compliance outcomes while at the same time driving down costs across the economy.
CSIRO subsidiary Data61 is actively building an open digital legislation platform based on a machine-readable version of current Australian laws, acts, policies and other regulatory documents. Not everyone agrees. One objection is based on the snappy phrase "laws are malleable, code is brittle". Yet, given modern advances in AI and data science, actually I would argue that code is malleable, laws are brittle. Yes there can be perceived advantages from inconsistency, obfuscation, ambiguity which come with written legalese - but it's 2020, not 1820! Information volumes and algorithm complexity continue to skyrocket: most legislation must be able to be interpreted and executed by software in most cases (*with appropriate controls*), otherwise the cost to the economy and public sector from all the "bugs" in written legislation will just keep on growing…
Data science plot of the decade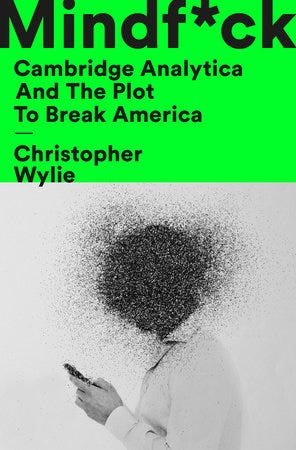 I've been engrossed in Mindf*ck, an insider account of the 2018 Cambridge Analytica scandal by Chris Wylie, one of the earliest CA employees. The book is a highly detailed first hand account of how an amoral military contractor (SCL/CA) weaponised data science with classic psyops and social media to disrupt major western democratic elections... aided and abetted by Russian intelligence, Facebook, Breitbart's Steve Bannon and others.
A well-written real-life thriller, Wylie's resilient personality and regret at having been involved comes through strongly - plus he does a merciless character assassination of CA's director Alexander Nix.
Difficult to put down right to the (dismal) end.
It's election year in NZ - *what do we do now*?
Roll call
Waikato-HQ'ed AI services firm Aware Group are expanding offshore with new offices in Singapore
As mentioned last time, Soul Machines kicked off the new decade with their US$40M Series B. Since then two more NZ tech firms also announced capital raises in January: 
NZ research commercialisation network Kiwinet announced a new  Trans-Tasman Pre-Accelerator Programme - Rewa which will run from April to July 2020, supported by SfTI. There are just five places available - only to those undertaking publicly-funded research. Qualifying teams get to go to Sydney and pitch to Aussie investors in June - applications close 7th February.
[Weak] signals
Each issue I pull together a few weak signals from near and far future:
Hidden gems
Finally, just one "hidden gem" this issue: 
Milk and Water (2019) - this is an important new 75-minute documentary, examining the contentious issue of intensive agriculture and waterway contamination in New Zealand. Told from the outside perspective of Californian director Ian Spilman (created for his Master of Fine Arts Thesis Project at the University of Canterbury), the film has a patient and sympathetic style, taking its time to tell the story from all sides of the mainly rural/urban divide on this issue. Educating and quietly optimistic at the end. Recommended.
That's all for now, thanks for reading. More next time.
Regards / Ngā mihi
Ben
PS If you enjoyed this newsletter, please feel free to share with a friend or colleague: